My best selling product - doodled letters / numbers come in two sizes - A4 and A3, and in either colour or black and white.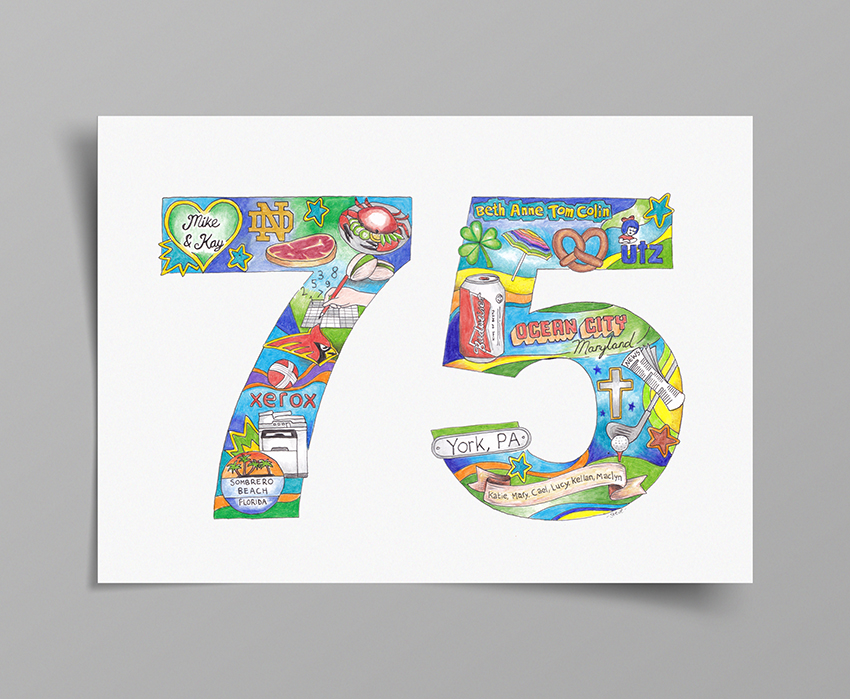 Completely unique - all you need to do is tell me the letter or number you want, and then a list and/or photos of what you'd like inside. You can also fit two letters on one piece, for instance K&J. You can send photos of pets, family homes, local landmarks, etc. Most generic things, like football club logos or band logos I can find myself.
Usually customers give me between 10 and 20 things they'd like inside - this can include animal silhouettes, family silhouettes, names, prominent dates, band logos, vehicles, musical instruments etc.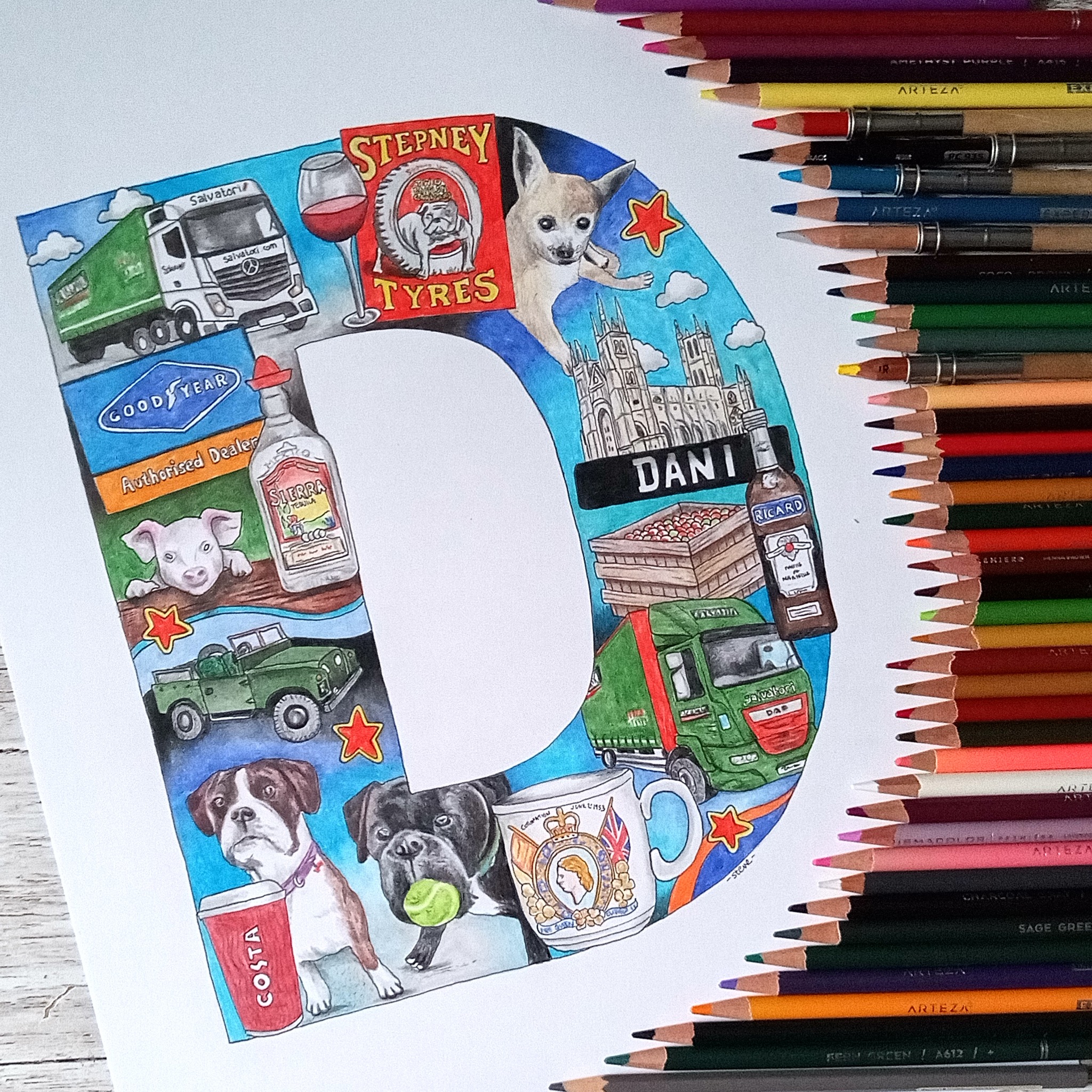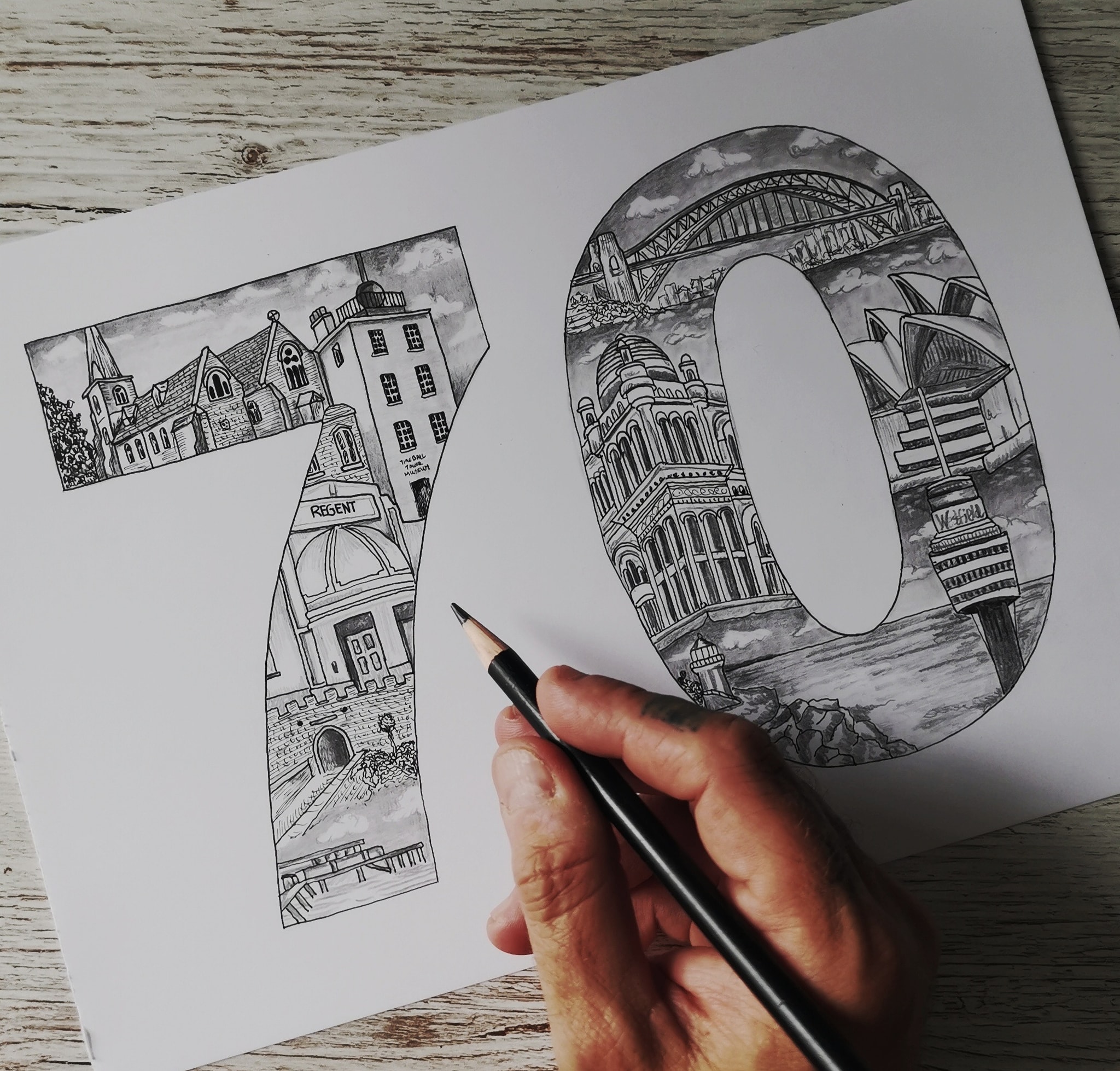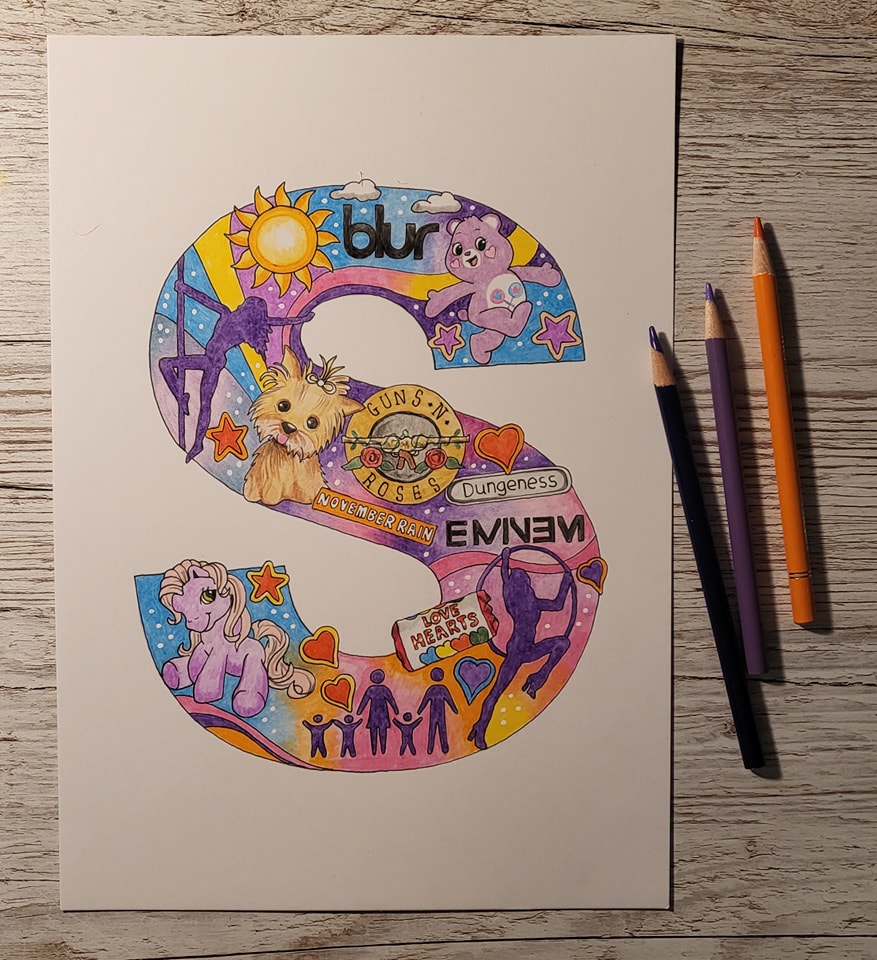 Here's an example of a double doodled letter - these are the same price.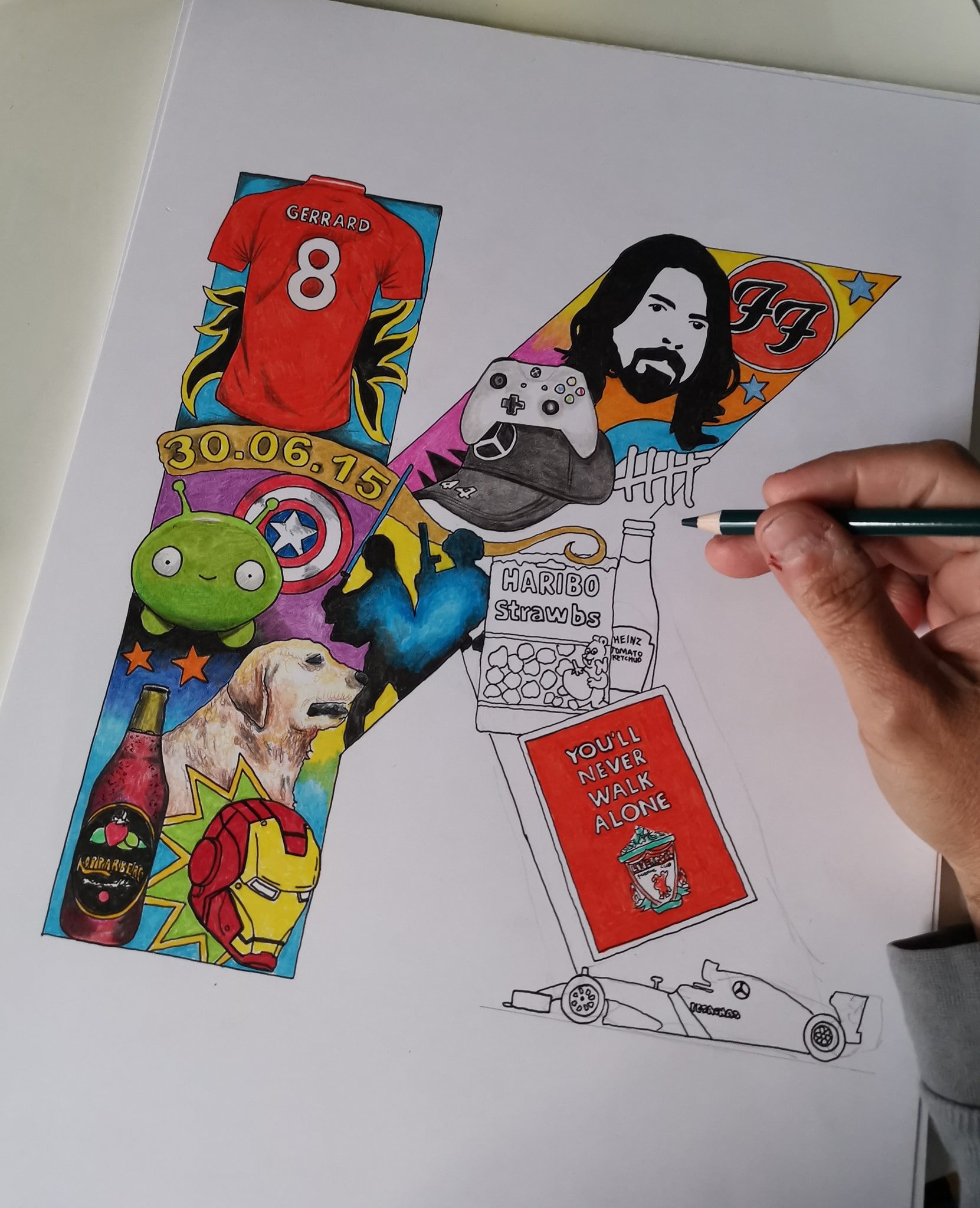 And here's a work in progress of a large coloured A3 piece.


Most people buy them for birthday presents, or anniversary presents, so please let me know a date you would need it by - lead time for me drawing these is 1 to 2 weeks - but I'm always booked up so please ask in advance.
Prices.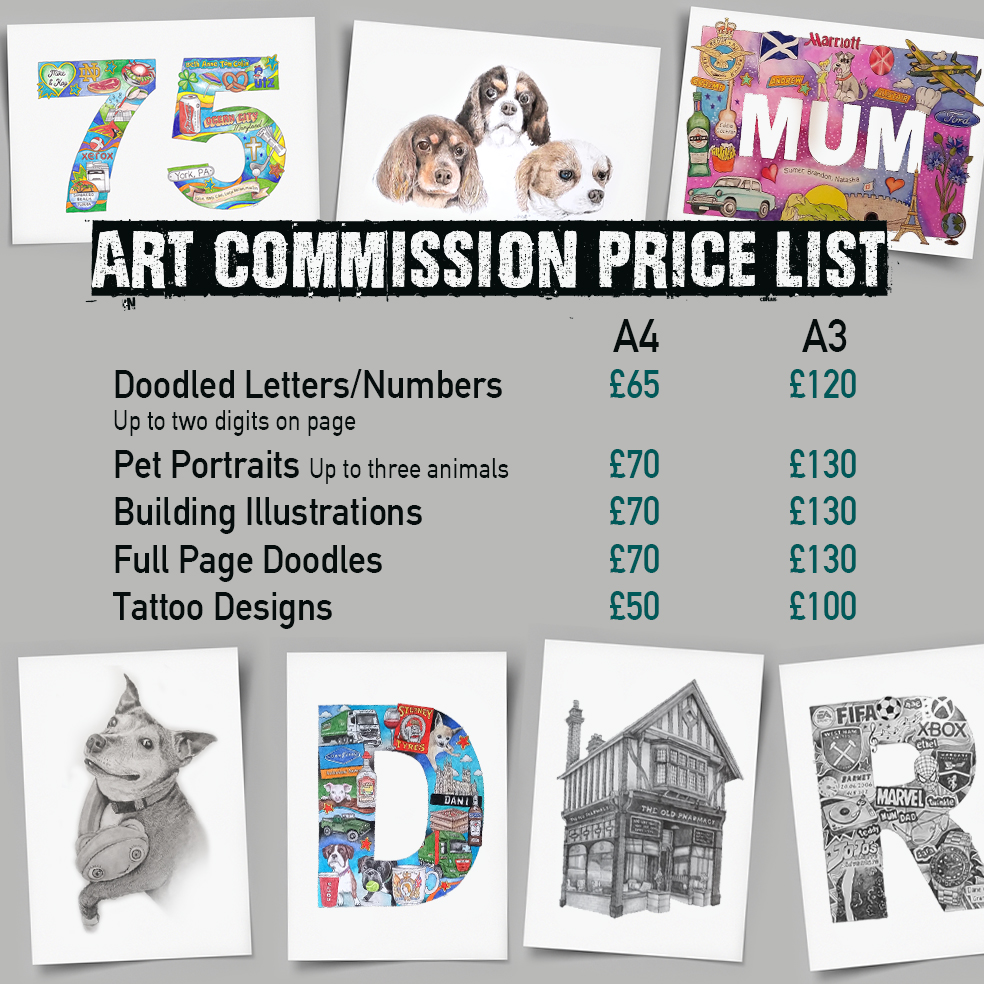 Prices are kept low on these items, considering how long they take, but I like to make gifts affordable.

If you'd like to order one, please drop me a message via the contact form here
Sometimes the form goes into my spam folder, so if you'd prefer to email me, you can do that here